HR Business Partner
Fractional work makes me whole for
Being a very present mom to my amazing son and providing healthy organic all-natural baby food to parents from various communities.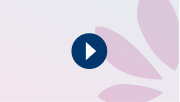 Meet Ama Hooks
Ama Hooks
Ama Hooks (she, her) has worked in Human Resources since 2010. Her experience includes culture change, diversity, equity, inclusion + belonging (DEIB) strategy & implementation, HR operations, and training & development. Ama brings a background in operations and management to achieve bottom-line results through her work enhancing company cultures.
Ama has worked as a HR Business Partner with Fortune 100 companies and consulted with various small to medium sized organizations. As a Human Resources Manager at Target, Ama reduced store turnover by 15% through partnerships with local organizations, an enhanced employee referral program, succession planning for entry level and mid-level employees, and coaching frontline managers. She also achieved a 21 point increase year-over-year in employee engagement. During her tenure, she successfully retained and relocated 80% of employees following a store closure.
As a DEIB consultant, Ama has worked with multiple companies in the public and private sectors to facilitate training, coach leaders, and assess, create and implement DEIB strategies.
Ama holds an MBA from Nova Southeastern University. She received her B.S in Finance, graduating with honors from Tuskegee University. She is a member of the National Black MBA Association. She is a Certified Master Facilitator and received her EEOC Federal Investigator Certification.
Is your HR team stretched to its limits?
We're the flexible resource that makes a lasting difference.
Contact Us