Our agility is your
strength
We stay flexible so your team can stay lean…and still be a powerhouse.
The ultimate flexibility for HR pros
Are you looking for a fractional role that lets you flex your HR muscle without the full-time commitment?
Inspire is always open to inclusive, growth-minded HR all stars looking for opportunities to level-up HR teams at Fortune 500 and high-growth companies as an interim and flexible extension of their team.
How to know if Inspire is right for you
Wondering if we'd be a good fit? We've been fractional HR experts for more than 15 years, and we've learned a thing or two about what makes a great Inspire Expert. Does this sound like you:
Motivated to create more modern inclusive leaders and better workplaces to power the future of work.
Exude confidence and executive presence, rooted in deep experience and understanding of current HR practices and trends.
Excel at strategy and tactics: You have the big-picture lens for planning and assessing, as well as the drive to roll up your sleeves and get things done.
A pro at HR and fractional work. You make a lasting impact in a short amount of time and know your way around project management
If this sounds like you, and you'd like the ability to choose projects that work for you, then keep reading for more details on working with Inspire. Project work is based on expertise, availability, and the needs of the project.
What we're looking for
We're looking for stellar HR pros and genuinely wonderful humans.
Our Experts must have the availability to commit to a minimum of 20 hours per week while on an assignment and have 7 years or more of experience in at least one of the following HR practice areas where Inspire excels:
Apply Now
HR Business Partner
Proven experience in building a people strategy that motivates and engages employees to maintain consistent, inclusive, and equitable people practices.
Ability to assess & provide strategic direction and shift quickly to implement HR practices and offer solutions & guidance in areas including DEIB initiatives & related programs, talent management & performance, employee retention; organizational design & development, total rewards program management; employee relations, onboarding; people operations, people communication; compliance and talent acquisition.
Experienced in managing organizational transformation and change management.
Acted as an advisor to leadership & work with ERG's regarding company policies, employee performance, culture/work environment.
Ability to coach, influence & upskill team members.
Experienced in people operations to leverage automation and HR operational efficiencies.
Knowledge in digital HR platforms ex. employee performance tools.
Other HR experience may include global mobility and visa matters; union negotiations; HR audits; M+A integration & disposition; digital HR integration.
About Inspire
Inspire is a well-established market leader in delivering fractional HR expertise. Celebrating our 15th anniversary year, we are known for our strong brand of exceptional HR Experts working with best in class clients. Our clients range from high-growth to Fortune 100 companies, spanning all industries, but all with a commitment to strengthening inclusive cultures.
Our diverse team of HR Experts collectively deliver the depth and breadth to address any HR need. Common projects include filling in for a leave of absence, ensuring business continuity during an open role, and providing support to a lean team. Our multidisciplinary Experts generate new ideas, upskill colleagues, and leave clients even stronger.
We're more than a partner—we're part of our client's team.
Our Vision
To make the workplace the best place
Our Mission
To deliver unrivaled fractional expertise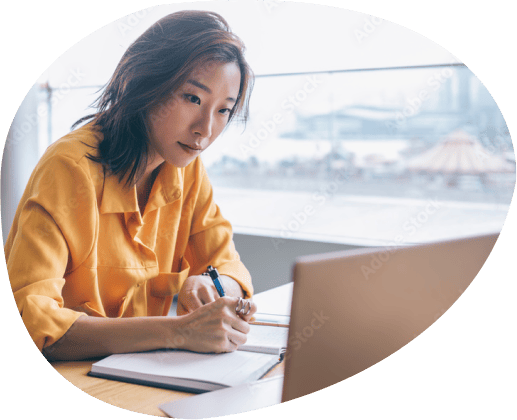 Working at Inspire
Here's what to expect when you're part of Team Inspire:
Flexibility. You'll have the ability to prioritize your personal schedule while working as an Interim HR Expert.
The opportunity to earn additional revenue while continuing with your own HR practice, or project work.
A team of colleagues and roster of clients who represent the best and brightest in HR.
Compensation that includes: a consistent pay rate, W-2 withholdings, accrual toward paid sick time, 401k eligibility, bonus opportunities for project work and extensions, and employee referral bonus program.
Tactical support while on assignment, including project management, proofreading, administrative support, and more.
Professional spotlight opportunities like participating on an Inspire panel, career highlight video shared on LinkedIn, and recognition in blogs and other Inspire content.
Let's connect
If you're a senior-level HR professional looking to pivot your career to a fractional model then we would love to hear from you.
Please forward your CV to: careers@inspirehumanresources.com
Inspire Human Resources provides equal employment opportunities to all employees and applicants for employment and prohibits discrimination and harassment of any type without regard to race, color, religion, age, sex, national origin, disability status, genetics, protected veteran status, sexual orientation, gender identity or expression, or any other characteristic protected by federal, state or local laws.
This policy applies to all terms and conditions of employment, including recruiting, hiring, placement, promotion, termination, layoff, recall, transfer, leaves of absence, compensation, and training.
Part of the Inspire Live Series
AI in HR: Risks + Opportunities for Today + Tomorrow
Wednesday, September 27, 12:00 – 1:00pm EST
Ian O'Keefe
HR Venture Advisor for SemperVirens Venture Capital
Amy Lui Abel, PhD
Author and former LHH Global Talent Partner
Rafael Perez
Inspire HR Expert, HR Business Partner