HR Business Partner
Fractional work makes me whole for
wellness and time with my family, consulting practice, and volunteering.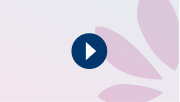 Meet Rafael Perez
Rafael Perez
Rafael Perez (he, him, el) has worked in CHRO and HR Business Partner roles since 1997. Rafael has significant experience in organizational design and development, executive coaching, change management, and HR leadership. 
Most recently, Rafael was Chief Human Resources & DEI Officer for Consumer Reports. As part of his work developing the enterprise's human capital strategy in partnership with the CEO, executive team, and the board of directors, Rafael designed and drove the execution of a data-informed Diversity, Equity, Inclusion and culture change plan. This plan resulted in growing racial, ethnic, and gender diversity at leadership levels from 20% to 40% and improved retention of critical talent across a three-year period. This involved application of sound organizational development and executive coaching interventions to maximize the success of change initiatives.
Previously, Rafael has served as Chief People Officer at Analytic Partners, in various HR Business Partner roles at American Express, and in multiple HR generalist roles with multinational organizations including Nestlé and Lockheed Martin. Along the way, Rafael made key contributions in areas that spanned from union relations and employee experience, to leadership development and organizational change (including scaling and culture transformation).
Rafael holds a master's degree. in organizational psychology from Columbia University and received his bachelor of science degree in industrial and labor relations from Cornell University.
Is your HR team stretched to its limits?
We're the flexible resource that makes a lasting difference.
Contact Us