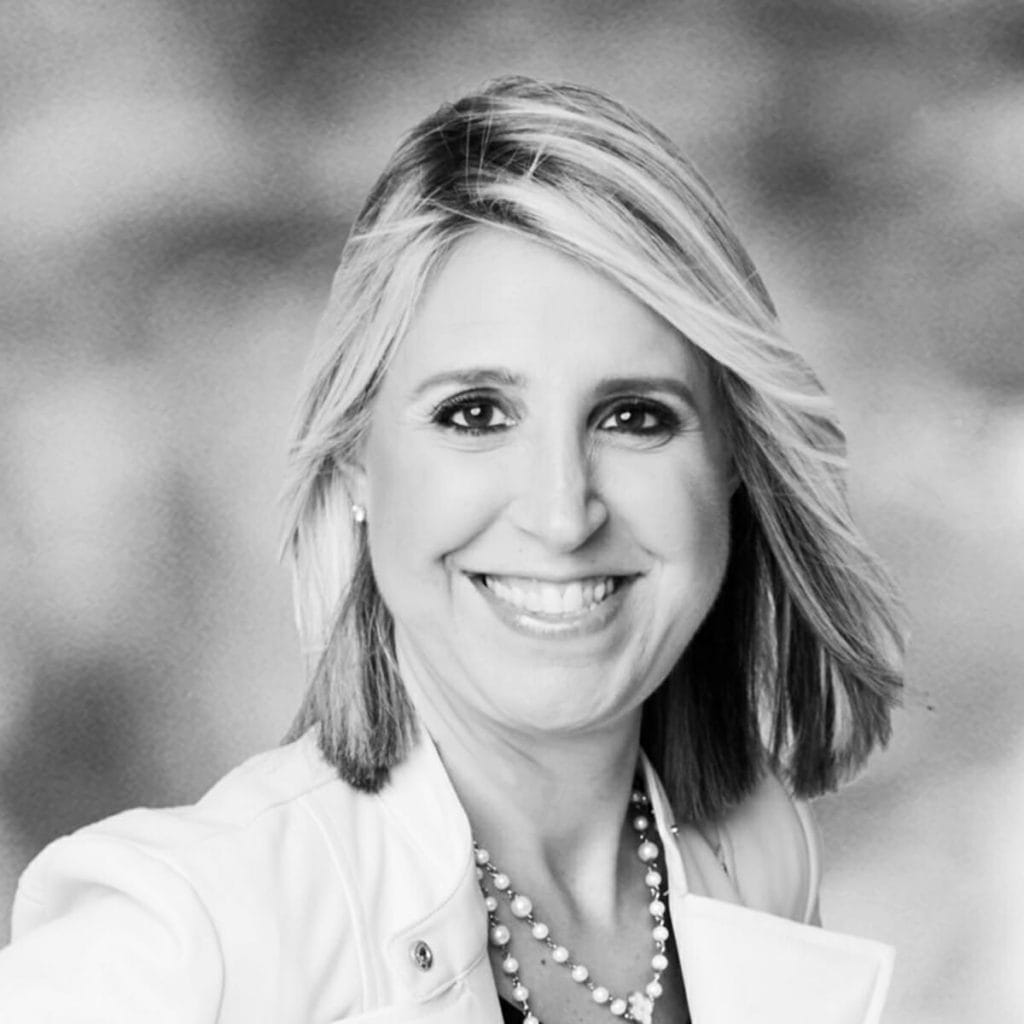 5 Questions with Inspire HR's Jodi Gorenstein
Inspire Human Resources | JUN 20, 2023
Jodi Gorenstein, an innovative global human resources leader with 20+ years of experience across multiple industries recently joined Inspire HR as Head of Business Development.
We're thrilled to have Jodi on Team Inspire and wasted no time picking her brain on the current state of HR and the experiences throughout her career that shape her view of the industry:
1. How does your HR expertise help you provide best-in-class support to Inspire clients?
I have been a global HR leader for more than 20 years. I love it and am completely energized by it. I started my HR career at American Express where I was able to support a wide range of businesses and have access to the best HR players in the field, representing every center of excellence.
Then, I wanted to try something different, so I began working with companies going through tremendous amounts of change. Here, I was able to roll up my sleeves across various functions, dig in deep, and truly appreciate the opportunity to have an impact as a part of scrappier HR teams. My expertise spans global, US, financial, beauty, and media industries as well as consulting with start-ups. 
"I love working with other HR leaders through Inspire, because I've been in their shoes."
I have worked in and with businesses at every end of the spectrum from thriving to struggling. I know what it's like trying to solve burnout on my team while struggling to manage multiple priorities myself. Now, through our panels, one-on-one calls, and strategy sessions, I get to spend my time helping other HR and business leaders across industries and sizes, and letting them know they're not in this alone.
2. What are the top topics on HR leaders' minds today?
It's inspiring to hear the chatter about the elevation of the role of HR. I think there is widespread agreement that since the pandemic, there is a greater understanding of the need for human capital strategy. As strategic HR leaders, we've always been there—going deep into the business and recommending innovative people solutions. But it's nice to see more of that recognition. 
There are, though, four common challenges, that I have experienced myself, that we're hearing about consistently from our network: 
Hybrid work
Hybrid work is still very new, and leaders are grappling with questions like:
How many days should we be in the office?

How do we attract the right talent who fits our structure?

How do we bring employees into the office if they would rather be at home?
We're counseling teams to change the narrative away from productivity to meaningful engagement. We have all proven that work certainly gets done while people are at home, but what about everything else that is lost when people are not in-person at all? Some employees have never worked in an office on a regular schedule. So they have not had access to role modeling, bumping into colleagues they don't have scheduled meetings with, going out for a last-minute lunch with someone from a different department, and other opportunities to learn from people who have more experience. There is no one-size-fits-all solution, but each company has to be prepared to lead with the rationale for whatever workplace structure they move forward with. Employees need to know the why.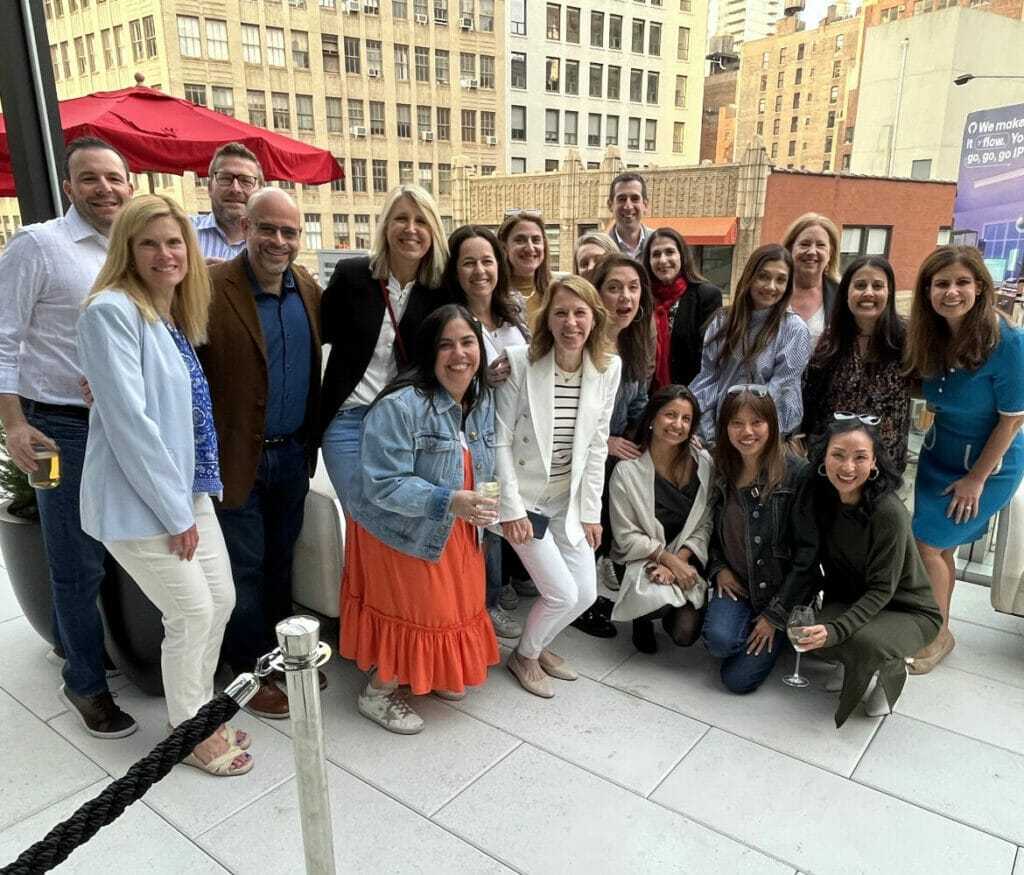 AI opportunities and challenges
AI is a huge topic, but it's still so nascent. As an industry, we're all trying to come to an understanding of just what AI is, and how it might change our roles within HR as well as the roles of everyone else in our organizations and the greater world. AI is a hot topic, but there is still so much more to learn there. HR leaders need to stay plugged into these conversations to keep up to speed and anticipate the impacts of AI. 
The economy
The economy weighs heavily on people, especially as we hear of more companies going through layoffs or not meeting key objectives and cutting back on spending. No one wants to have to go through more job cuts.
Feeling like HR has to know it all
I was recently talking with a friend who is a chief people officer, and she said something that sticks with me. One of the unique things about being a chief people officer or CHRO, is that we are expected to know everything about every function within a company. That's a unique requirement compared to everyone else at the top of the house.
3. What is the biggest change to HR that you have lived in your career?
I'll never forget working at American Express on 9/11. Our building was close to the twin towers, so we had to start with the basics of tracking everyone down and checking on everyone's safety, then try to connect remotely, well before the days of Zoom. This was an early experience for me, of a company caring about your health and safety and seeing how that empathy and human touch go a long way in creating loyalty and shaping employees' views of the company. 
Then, at the height of the pandemic, I was supporting a wide variety of groups as the HR leader and part of the COVID-19 task force for a global company in consumer packaged goods. This really thrust personalization in HR to the forefront. I was working with some people who were office workers, others who were front-line in field sales and many in retail. Everyone's needs were different. With our office staff, we were looking at remote engagement. For our teams in the field, we had to pivot immediately to health and safety. And because retail shut down, we had a whole population of workers who did not have work to keep them busy. Finding out how to keep everyone connected, and to offer development opportunities was a big challenge. We had fun virtual get-togethers, including a "You've Got Talent" competition where we were introduced to our colleagues' singing, baking, and other talents. And the whole time we were doing our best to plan for policies and safety procedures for when retail would reopen, knowing our parameters would shift on an almost daily basis.
4. Burnout is a problem across the board, but particularly prevalent among HR professionals, recent studies show. Why do you think that is?
That study is one that included 1,300 people and found that HR leaders are both more likely to leave their current employer in the next year and also have more difficulty balancing their work and home lives than business leaders or front line workers. But, truly, it's tough for everyone out there. 
"When employees feel pain, HR feels pain."
Looking specifically at HR—it's at the center of everything happening at an organization. When employees feel pain, HR feels pain. So I think the widespread burnout, across all industries, can be heightened for HR pros. And with so much transformation happening in the field, while so much on an HR leader's plate has been elevated to mission-critical, it's a heavy burden. Many HR professionals have also had to manage RIFs and org changes recently, which can be exhausting and sometimes demoralizing. It takes a lot of energy to be thoughtful about planning and communication to ensure everyone is treated with respect. There is a lot of transparency in the process now. On any given day, you'll see someone share on LinkedIn about their experience of being laid off. That transparency is a good thing.
When I look back at some of my previous roles, I wish I could go back and bring in Inspire. Focusing on self-care for HR, so much of that is about avoiding burnout. And through Inspire, we can be a real solution.
5. What makes you most excited about your role with Inspire HR?
I love everything about this job, especially the people. I know it sounds corny, but this team is so amazing. Everyone is caring, smart, thoughtful, and always willing to pitch in to help one another. 
And being able to work with the Experts on our team is such a privilege. They're the best in the business and I get to work with them and learn from them every day. 
Our clients are so happy with the work we're doing so we often get to work together for multiple projects. I love having those relationships with leaders who truly understand the benefit of strategic HR. It's important to us, I see this in Jaime every day, that our Experts are matched with environments where they can thrive and do their best work—and those are the clients we have. Through this role, I get to spend time with fellow HR leaders, colleagues, and people I admire, and I get to help them figure out this new world of work. It's so exciting.
Connect with Jodi
Reach out to Jodi at hello@inspirehumanresources.com if you could use some more fuel in your tank to seize opportunities and crush the challenges facing HR today and tomorrow.
"When I look back at some of my previous roles, I wish I could go back and bring in Inspire. Focusing on self-care for HR, so much of that is about avoiding burnout. And through Inspire, we can be a real solution."
Related
Blog
FEB 17, 2023
A more agile approach to talent acquisition
Blog
APR 23, 2020
A human-centric approach to layoffs and furloughs